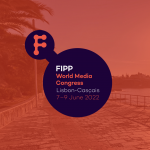 FIPP World Media Congress returns LIVE and IN PERSON for 2022
The 44th FIPP World Media Congress will take place in Lisbon-Cascais, Portugal from June 7th to 9th 2022.
Join FIPP in the fabulous coastal town of Cascais, on the outskirts of the Portuguese capital of Lisbon, to explore the key trends that are shaping the media industry today. Taking place in the historic Cascais citadel, in the heart of the town, the 2022 FIPP Congress promises to be a welcome return to real-life meetings, networking, activities and exploration, and will provide a renewed opportunity to interact with your colleagues from around the world.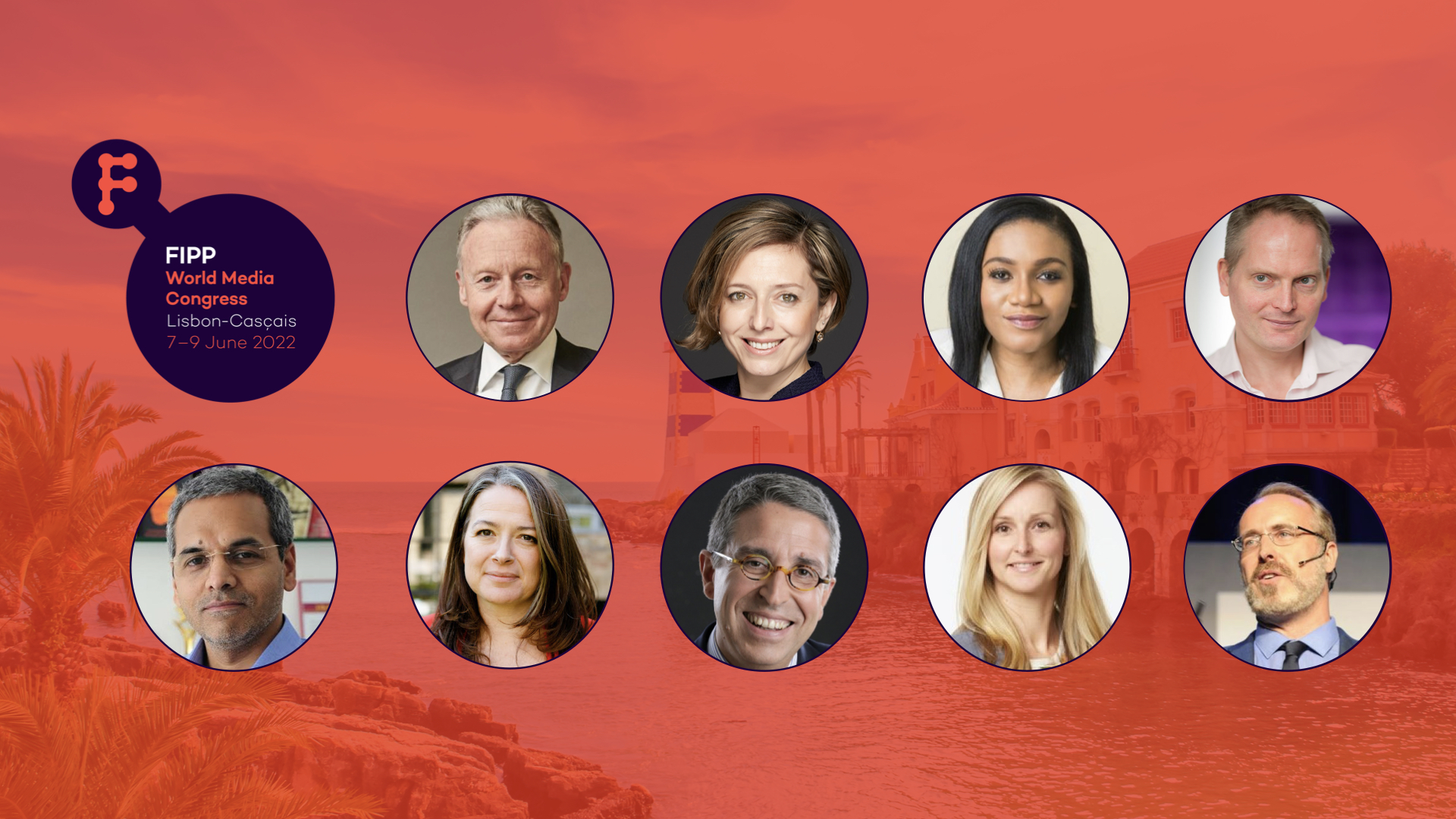 With much more still to be added to the programme, FIPP has already announced 33 leading industry speakers from some of the best-known media companies across the world:
Rich Askam, Speaker and Broadcaster, UK
Nkiru Balonwu, Founder and Creative Director, The Africa Soft Power Project, and Media Entrepreneur, Nigeria
Alysia Borsa, Chief Business Officer and President of Lifestyle Dotdash Meredith US
Yulia Boyle, SVP International Media and FIPP Chair, US
Inês Bravo, Experience Design and Digital Transformation Consultant, Innovation Media Consulting, Portugal
Ralph Büchi, Chairman of the Supervisory Board, Axel Springer Germany
Ciara Byrne, Director of New Business Innovation, Condé Nast UK
Catarina Carvalho, Co-founder, Mensagem, Portugal
Alan Centofante, CEO and Chief Strategist, Cover Rocket, US
Nerissa Coetzee, GM: Lifestyle, Media24 South Africa
Andrea Davies, Non-executive director, scale-up advisor, and consultant, UK
Arnaud de Puyfontaine, CEO Vivendi, France
Elizabeth Deeming, SVP Product, Future, UK
Minette Ferreira, GM: Lifestyle and News, Media24, South Africa
James Hewes, President and CEO, FIPP, UK
Miranda Holt, External Partners Lead 5050 Project, UK
Samir Husni, Founder and Director, Magazine Media Center, US
Lucy Küng, Strategic Advisor, Board Member, Author and Speaker Switzerland
Jacqueline Loch, EVP Customer Innovation, SJM Content, Canada
Lisa MacLeod, Principal Consultant, FT Strategies, UK
Douglas McCabe, CEO Enders Analysis, UK
Anant Nath, Executive Publisher and Editor, Delhi Press Group and The Caravan India
Will Page, Author, Tarzan Economics: 8 ways to pivot through disruption, former Chief Economist of Spotify and PRS for Music, and Fellow at London School of Economics, UK
Reed Phillips, CEO, Oaklins DeSilva Phillips, and Author, QuickValue US
Juan Señor, President, Innovation Media Consulting, UK
Manoj Sharma, CEO, Publishing, India Today Group, India
Christian Siebert, General Manager, Funke One, Germany
Ross Sleight, Chief Strategy Officer, Somo, UK
Krifka Steffey, Director of Newsstand and Media Division Barnes & Noble, US
Srini Balasubramanian, MD, Vikatan Group, India
Katie Vanneck-Smith, Co-founder, Tortoise Media, UK
Martha Williams, CEO, World Newsmedia Network, US
Jonny Wright, President International, Hearst Magazines, US
Pre-Agenda Rates
There is just a short time left to take advantage of our fabulous pre-agenda prices, and save up to €800/ticket on final rates. For FIPP members, the pre-agenda rate is €1,088+VAT, and for non-members, it is €1,488+VAT. This offer expires soon, so do not delay with securing your place!
Practical information
| | |
| --- | --- |
| When? | June 7th to 9th 2022 |
| Where? | Lisbon-Cascais, Portugal |
| More info & tickets | |