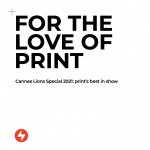 Print Power's Cannes Lions Special 2021
In collaboration with Creative Salon founder Sonoo Singh, Print Power brings you For the Love of Print, a beautifully curated booklet showcasing the best of the big winners in print advertising from the prestigious Cannes Lions Festival of Creativity.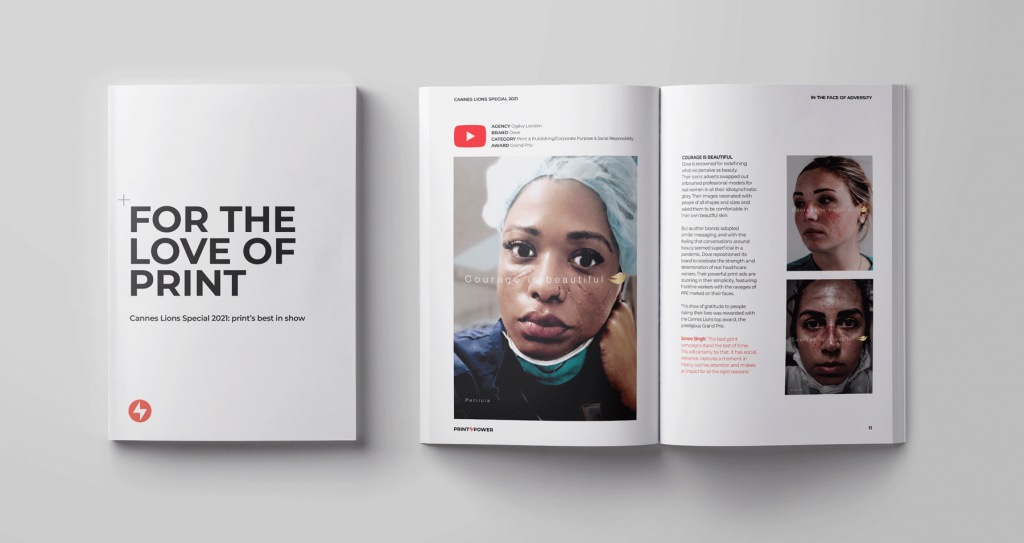 From Dove's Grand Prix winning 'Courage is beautiful' portraits showing the stark ravages of PPE on the faces of health workers, to the exquisite symphonies of the Berliner Philharmoniker brought to life through cymatics in 'Sound Images' sand patterns, you'll find a host of creative inspiration inside that proves print provides a powerful platform for advertisers.
Download your free e-booklet celebrating the creative prowess of print advertising.
Source: printpower.eu