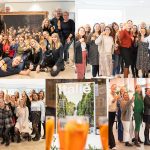 45 nominaties Mercurs 2019
Een recordaantal inzendingen over 11 categorieën is gejureerd en dat levert 45 Mercur-nominaties op voor de 22e editie van de Mercurs, de belangrijkste jaarprijzen van de magazine mediabranche. Nieuw dit jaar zijn de categorieën Mercur Event en Mercur Marketinginnovatie. Eveneens nieuw is een jury voor de categorie Mercur PostNL Partnership van het Jaar. De Mercur Aldipress Tijdschriftenretailer van het Jaar is terug van weggeweest en die prijs kent ook een eigen jury.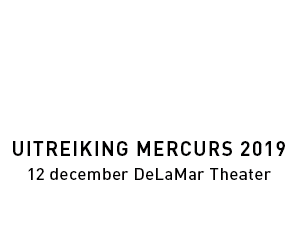 NOMINATIES MERCURS 2019
(IN ALFABETISCHE VOLGORDE)
Mercur Artdirection van het Jaar
&C / &C Media
Flow / Sanoma Media
Kiind / Uitgeverij Noest
National Geographic Traveler / Hearst Netherlands
Mercur Marketinginnovatie van het Jaar
Instagram training 'Leef met de maan' / Happinez (WPG Media)
Libelle.nl Paid Content / Libelle (Sanoma Media)
YouTube kanaal / LINDA.Meiden (Mood for Magazines)
Coachfinder / Psychologie Magazine (WPG Media)
Mercur Hoofdredacteur van het Jaar
Eveline Helmink / Happinez (WPG Media)
Anke de Jong / Glamour (Hearst Netherlands)
Sterre van Leer / Psychologie Magazine (WPG Media)
Hilmar Mulder / Libelle (Sanoma Media)
Sander Schimmelpenninck / Quote (Hearst Netherlands)
Mercur Cover van het Jaar
Glamour – 'Raven' / Hearst Netherlands
LINDA.Meiden – 'Famke Louise' / Mood for Magazines
See All This kunstmagazine – 'Joost Swarte' / See All This
Volkskrant Magazine – 'Frenkie de Jong' / DPG Media
Mercur BeLOFte van het Jaar
Malu de Bont / ELLE (Hearst Netherlands)
Bret Hartman / Libelle (Sanoma Media)
Martyn de Jong / Men's Health (Hearst Netherlands)
Michiel Muller / Donald Duck (Sanoma Media)
Inger van der Ree / De Smaak van Italië (House of Italy)
Mercur Reportage van het Jaar
Mama, ik zit in Turkije… / Flair (Sanoma Media)
85 jaar vrouwen in Nederland / Libelle (Sanoma Media)
Mr. Kaor / PS van de Week (DPG Media)
Of ik Jos B. haat? / Viva (Sanoma Media)
De grote verdwijntruc / Volkskrant Magazine (DPG Media)
Mercur Event van het Jaar
Bicycling Afsluitdijk Afsluitrit / Bicycling (Hearst Netherlands)
Libelle Zomerweek / Libelle (Sanoma Media)
Tina Festival / Tina (Sanoma Media)
Truckstar Festival / Truckstar (New Skool Media)
Vriendin Speeddate / Vriendin (Audax Publishing)
Mercur Magazinemerk van het Jaar
AutoWeek / Sanoma Media
Happinez / WPG Media
LINDA. / Mood for Magazines
Plus Magazine / Senior Publications Nederland
Psychologie Magazine / WPG Media
Mercur PostNL Partnership van het Jaar
Donald Duck en Rijksmuseum / Donald Duck kunstcollectie
Flow en Workman Publishing Co New York / Licentiedeal
ELLE, ELLE DECORATION, ELLE ETEN en
Fontys Hogeschool Journalistiek / Journalistiek cursusaanbod
De Smaak van Italië en Fundadore Travels / Reizen met Smaak
Viva en Triumph International / Wat draagt de poes?
Mercur Aldipress Tijdschriftenretailer van het Jaar
Ako Schiphol / Initiatief 'Onbemande winkel'
BRUNA / Initiatief 'Pieken op de Zomerpiek'
Primera / Initiatief 'Blader de zomer door'